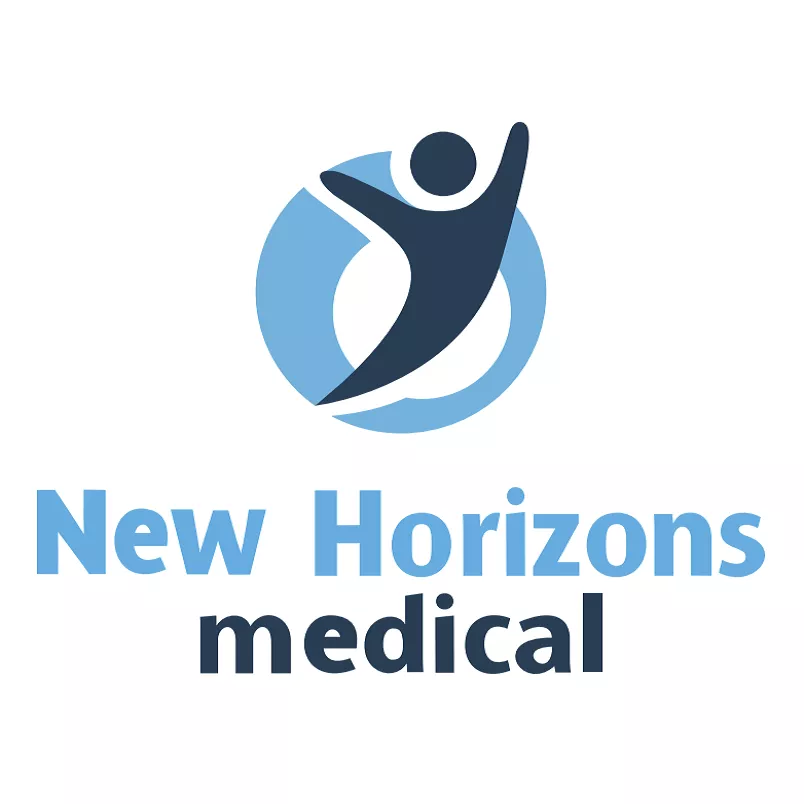 New Horizons Medical is proud to announce the opening of our new office in Fitchburg, MA as of April 2023.
New Horizons Medical offers comprehensive mental health and medication-assisted treatment services for alcohol and opioid use disorders (AUD & OUD). We are dedicated to providing accessible, high-quality, and compassionate care while engaging with health and social organizations to create a holistic treatment network. We believe that our new location will create value for the community with our services as well as employment opportunities. Learn more about New Horizons Medical here.


A Path to Stability in Mental Health and Recovery
Mental health and addiction challenges can be difficult to navigate, and it's important to know that you're not alone. At New Horizons Medical, we believe that everyone deserves access to resources and support for their journey towards stability and recovery. Our team of licensed professionals is committed to providing a safe and welcoming environment for individuals seeking mental health and addiction services. By working together and removing the stigma surrounding mental health, we can help pave the way towards a brighter future and a path to stability.
Quality of Care
New Horizons Medical provides Mental Health services and Medication Assisted Programs for substance addiction recovery. Our team of highly trained and experienced clinicians is committed to providing evidence-based and individualized treatment plans for mental health and addiction disorders. Our services are designed to address the unique needs and challenges of each individual. We always focus on holistic care that encompasses physical, emotional, and psychological well-being. We offer a wide range of services, including individual counseling, substance abuse evaluations, medication-assisted treatment, and more.
Importance of Service to the Community
Mental health and addiction issues can have a significant impact on individuals, families, and communities. Seeking professional can improve the lives of individuals struggling with these challenges and contributes to the overall well-being of the community. Providing accessible and comprehensive mental health and addiction treatment in Fitchburg is another step forward in creating equal opportunities for people statewide. We are committed to serving the community and helping individuals overcome these challenges.
Overcoming Stigma and Moving Towards a Brighter Future
One of the biggest barriers to seeking mental health and addiction help is the stigma associated with these issues. At New Horizons Medical, we strive to create a safe and non-judgmental environment where individuals feel comfortable seeking help without fear of stigma. We believe that everyone deserves the opportunity to overcome challenges, make positive changes, and move toward a brighter future. By seeking professional help, individuals can take important steps towards overcoming stigma, gaining support, and achieving improved mental health and well-being.
Visit New Horizons Medical in Fitchburg
At New Horizons Medical, we are dedicated to providing compassionate and comprehensive care for individuals struggling with mental health and addiction disorders.
Schedule an Appointment Today!
Directions to Fitchburg Center for Outpatient Mental Health and Addiction Treatment
If you or someone you know is in need of mental health or addiction treatment, take the first step towards a brighter future by contacting us at New Horizons Medical today. Together, we can make positive changes and create a healthier and happier community.


As seen on AP News and Massachusetts Newswire.