Substance addiction and mental illness can have adverse consequences on the lives of patients. Opioid addiction in particular has reached epidemic proportions and become a matter of national attention. New Horizons Medical clinics and programs are designed to accommodate the rapidly growing number of patients in need of substance use treatment.
Referral Process
New Horizons Medical offers a quick and seamless process to refer a patient for treatment. There are a few items you will need:
Patient's Full Name & Date of Birth
Patient's Phone Number & Email Address
Patient's Home Address
Health Insurance Plan Information – our team will help to verify on the spot!
Other Payment Information (Credit Card Information)
Provider referral form
If you are a mental health or medical professional or work with an agency – please complete the patient referral form. We will accommodate your patients in a timely manner. Same-day telehealth appointments are available.
If you need to make an insurance referral, our NPI is 1487983342.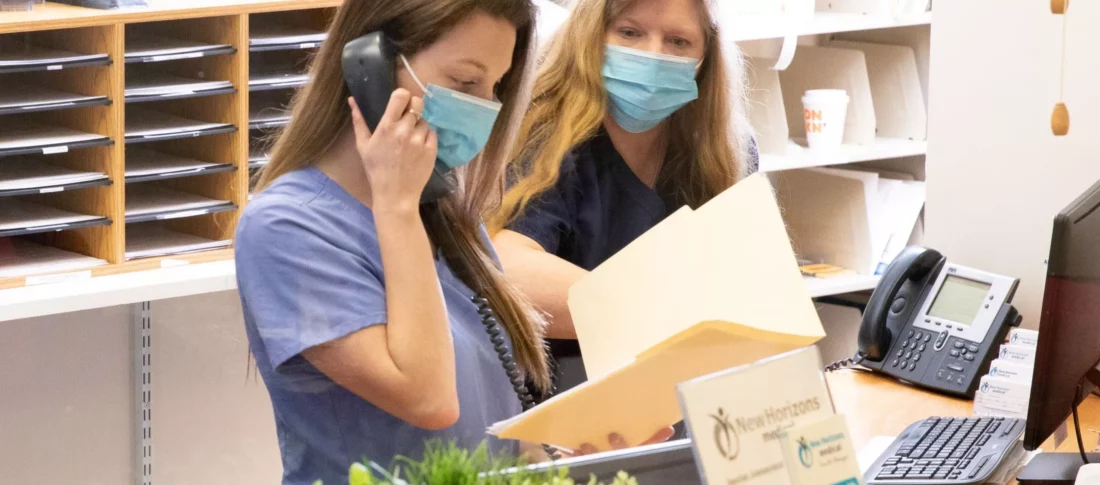 Services
Medication Assisted Treatment (MAT)* with Buprenorphine and Naltrexone

Buprenorphine Treatment for Opioid Use Disorders

Suboxone, Subutex, Zubsolv, and Sublocade Injections

Naltrexone Treatment for Alcohol and Opioid Use Disorders

Naltrexone Tablets, Vivitrol Injections

Psychiatry and Medication Management
Mental Health Counseling

Individual, Group, Couples, and Family Formats
*Medication Assisted Treatment (MAT) is the use of FDA-approved medications, like Buprenorphine and Naltrexone, accompanied by therapy and counseling as part of a comprehensive treatment option.
Partners
Our teams are engaged with the local communities to provide access to those in need of treatment. We accept referrals and work collaboratively with outside agencies, individuals, and other providers including:
Primary Care Providers
Psychiatrists and Therapists
Child Protective Service Agencies
Courts and Correctional Programs
Rehabilitation Facilities
Friends and Families
and more!
Looking to become a partner? Please complete the form on the Contact Us page.
About New Horizons Medical
Since 2009, New Horizons Medical is an early frontier of treating opioid addiction in the Greater Boston area. Our providers have more than 10 years of experience in addiction medicine and focus on collaborative care and harm reduction. New Horizons Medical offers comprehensive holistic treatment models and works with other professionals to deliver well-rounded care.
Contact New Horizons Medical Treatment Center to make an appointment for Outpatient Alcohol and Drug Abuse Treatment. Call 888-999-2041 for a free consultation and to schedule your appointment today.