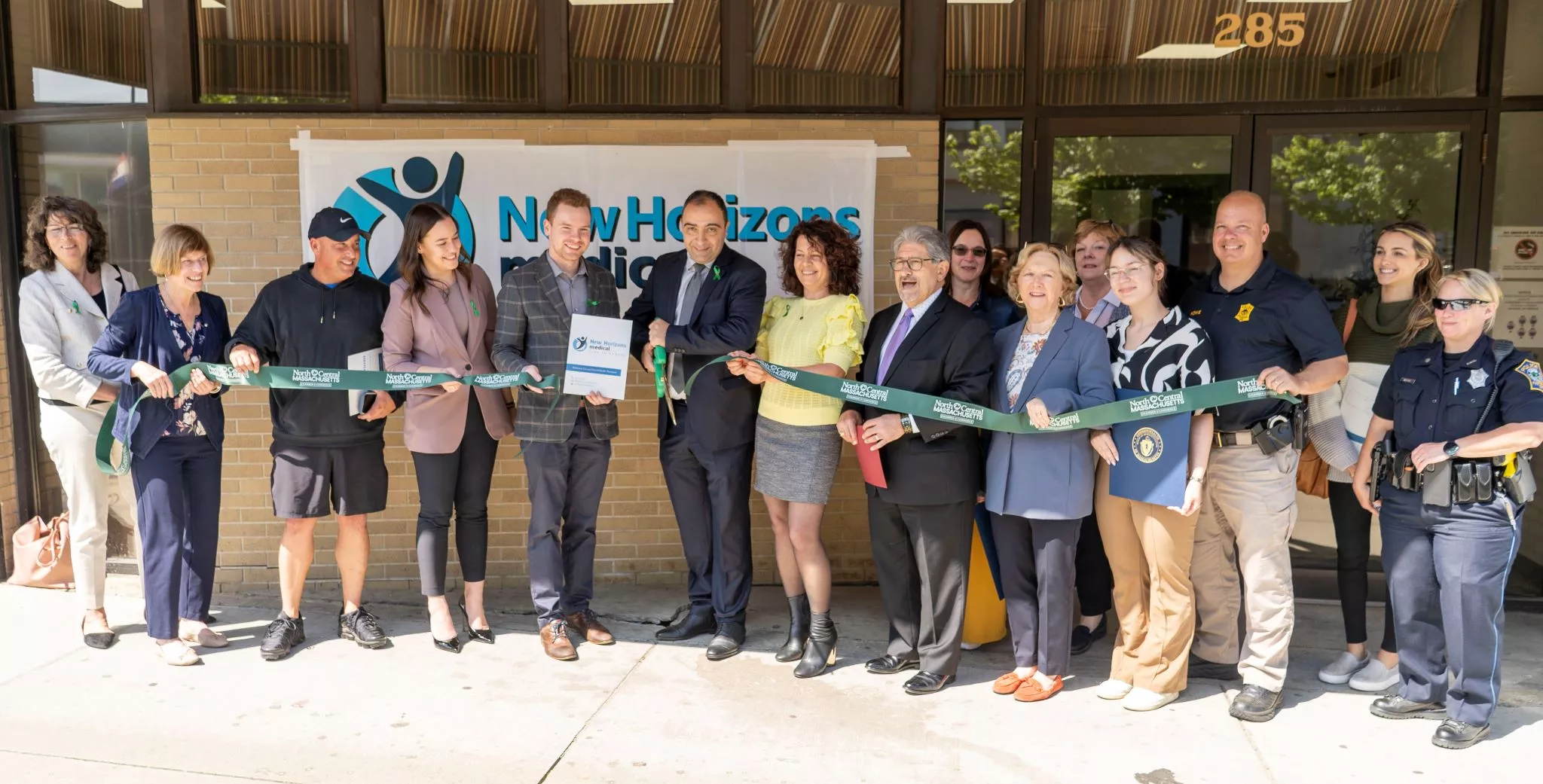 We are thrilled to announce the grand opening of our brand-new location at 285 Main Street in Fitchburg, MA. On May 18, 2023, we celebrated this momentous occasion with a ribbon-cutting ceremony that brought together esteemed guests and community representatives. The event was a resounding success, marking the beginning of New Horizons Medical's journey to provide comprehensive mental health and substance use disorder services to the North Central Massachusettscommunity.
Participants
Joining us for this special occasion were Fitchburg's street outreach team, Stephen DiNatale – Mayor of Fitchburg, representatives from Senator John J. Cronin's and State Representative Mike Kushmerek's offices, Fitchburg Police Department, and the North Central Massachusetts Chamber of Commerce. Their presence and support underscore the importance of our mission and our commitment to fostering a healthier and more vibrant community.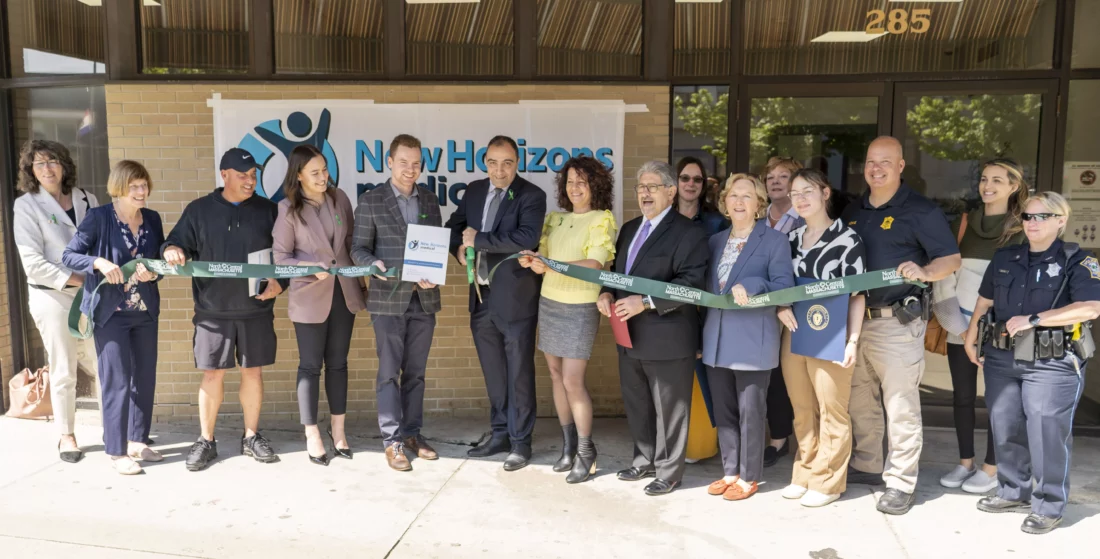 At New Horizons Medical, we are dedicated to offering a wide range of services to address the mental health and substance use needs of individuals in Fitchburg and the surrounding areas. Our dedicated team of professionals includes mental health counselors, psychiatrists, and medical doctors specializing in addiction treatment. We provide evidence-based treatments and support programs to help individuals on their journey to recovery.
Our services encompass mental health counseling, psychiatry and medication management, medication-assisted treatment for substance use disorder, comprehensive recovery programs, and laboratory services. We accept most insurance plans to ensure accessibility and affordability for our patients.
Community connection
As an active member of the local community, we are committed to making a positive impact on the lives of individuals and families affected by mental health and substance use challenges. Our new location in downtown Fitchburg will serve as a hub of healing, compassion, and support for those seeking guidance and assistance on their path to wellness.
To schedule an appointment at New Horizons Medical, you can reach us at 978-488-0889. While we are currently operating by appointment only, we are actively working to expand our operations to accommodate walk-in appointments in the near future.
We invite you to join us in celebrating this milestone and to help spread the word about our services. Together, we can create a stronger, healthier community where individuals can find the support they need to thrive. New Horizons Medical is here to guide you toward a brighter tomorrow.
Stay tuned for upcoming events, programs, and community initiatives as we embark on this new chapter in our journey. Together, let's build a better future!
Address:
285 Main Street, Fitchburg, MA 02155
Phone:
978-488-0889
Website:
www.newhorizonsmedical.com