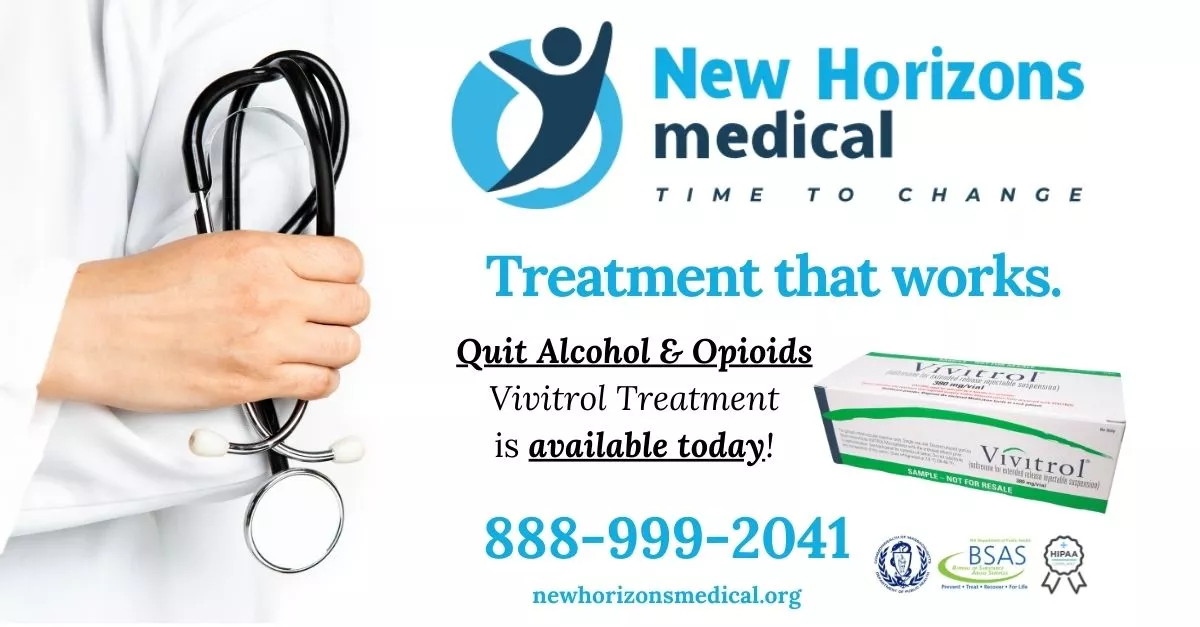 What is Vivitrol?
Vivitrol is a medication used to treat alcohol and opioid dependence. It is administered as a once-monthly injection, effectively reducing cravings for drugs and alcohol. This prescription-only medication is given by a healthcare professional as a Vivitrol shot.
Important Note: Risk of Opioid Overdose with Vivitrol
Risk of opioid overdose disclaimer from VIVITROL
It's crucial to be aware that you may be more sensitive to lower amounts of opioids under certain circumstances:
After completing detoxification
Close to your next scheduled Vivitrol dose
In the event of a missed Vivitrol dose
After discontinuing Vivitrol treatment

Vivitrol for Opioid and Alcohol Use Disorders
Vivitrol is highly beneficial for individuals with opioid use disorder and those seeking treatment for alcohol use disorder. If you're struggling with alcohol addiction and considering Vivitrol, the following factors suggest it may be the right medication for you:
Previous unsuccessful attempts to quit drinking on your own
Commitment to participating in a comprehensive treatment program involving counseling or support groups
Motivation to achieve long-term sobriety and willingness to adhere to the monthly injection schedule
A stable and supportive home environment free from alcohol
Comfort with receiving injections and working closely with healthcare professionals
With Vivitrol, individuals with alcohol use disorder can experience reduced cravings and an increased chance of maintaining sobriety. Consulting with a healthcare provider is essential to determine the most suitable treatment option based on your specific needs and circumstances.
Learn more about Vivitrol in our in-depth post!
Vivitrol treatment locations
If you or your loved one is ready to explore the benefits of Vivitrol treatment, contact New Horizons Medical today. With six conveniently located clinics across Massachusetts, our outpatient programs offer accessible and affordable options for medication-assisted treatment.
At New Horizons Medical, we prioritize accessibility and approach individuals with compassion, recognizing addiction as a disease. We provide walk-in appointments and accept Medicare, Medicaid, and most insurance plans in Massachusetts. If you're searching for a recovery treatment center that values personalized care and understands the impact of addiction, we are here to support you.
For any concerns or questions regarding the potential side effects of Vivitrol, our knowledgeable staff is available to provide answers. Take the first step towards a brighter tomorrow by calling us today at 888-999-2041.