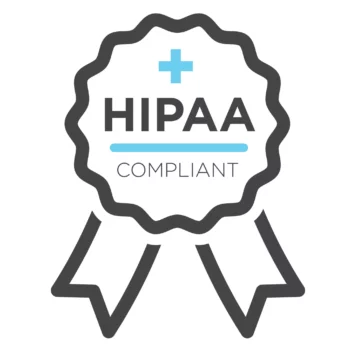 What is HIPAA?
New Horizons Medical is a healthcare organization that is compliant with the nationwide Health Insurance Portability and Accountability Act (HIPAA) which was passed by the US Congress in 1996. This federal law protects sensitive patient health information from being disclosed without the patient's consent or knowledge. Typically, minimal necessary information about your medical visit will be disclosed with Covered Entities to provide you with requested services.
HIPAA Privacy regulations require healthcare providers and organizations, as well as their business associates, to develop and follow procedures that ensure the confidentiality and security of protected health information (PHI) when it is transferred, received, handled, or shared. This applies to all forms of PHI, including paper, oral, and electronic records, etc.
Covered Entities
The following types of individuals and organizations are subject to the Privacy Rule and considered covered entities as described on CDC website:
Healthcare providers: Every healthcare provider, regardless of the size of practice, who electronically transmits health information in connection with certain transactions. These transactions include:

Claims
Benefit eligibility inquiries
Referral authorization requests
Other transactions for which HHS has established standards under the HIPAA Transactions Rule.

Health plans:

Health, dental, vision, and prescription drug insurers
Health maintenance organizations (HMOs)
Medicare, Medicaid, Medicare+Choice, and Medicare supplement insurers
Long-term care insurers (excluding nursing home fixed-indemnity policies)
Employer-sponsored group health plans
Government- and church-sponsored health plans
Multi-employer health plans
Exceptions to covered entities
A group health plan with fewer than 50 participants that is administered solely by the employer that established and maintains the plan is not a covered entity.
Healthcare clearinghouses: Entities that process nonstandard information they receive from another entity into a standard (i.e., standard format or data content), or vice versa. In most instances, healthcare clearinghouses will receive individually identifiable health information only when they are providing these processing services to a health plan or healthcare provider as a business associate.
Business associates: A person or organization (other than a member of a covered entity's workforce) using or disclosing individually identifiable health information to perform or provide functions, activities, or services for a covered entity. These functions, activities, or services include:

Claims processing
Data analysis
Utilization review
Billing
For any additional questions on how your information is protected by healthcare organizations, please visit HHS's HIPAA website webpage.
Patient's options to share their treatment information
The only way a medical office can share the information about the visit directly with an employer, another medical office, or some other entity is only if a patient had given written consent to share the private information. The patient can stipulate an expiration date on such PHI release as well as type of information shared and cancel it at any time.
Admissions line 888-999-2041. Most health insurance plans are accepted.
Find New Horizons Medical locations near you.