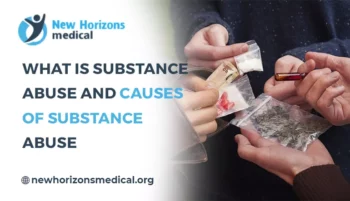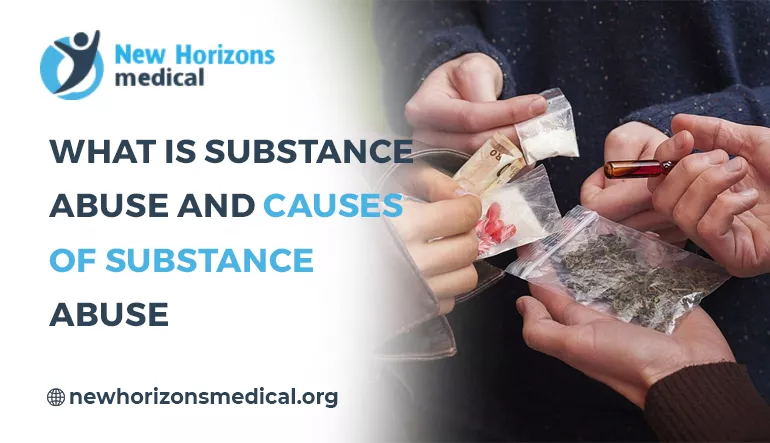 Defining Addiction
Addiction is a disease that affects a person's brain and behavior. When someone is addicted to drugs, they can't resist the urge to use them, no matter how much harm the drugs may cause. The earlier that person gets treatment for their drug addiction, the greater the ability to avoid some of the more dire consequences of the disease.
At first, a person may choose to take a drug because they like the way it makes them feel. Most people think they can control how much and how often to use it. Over time, however, drugs change how the brain works. These physical changes can last a long time and cause users to lose control leading to damaging behaviors.
Drug addiction isn't just about using heroin, cocaine, or other illegal drugs. Addiction frequently occurs with alcohol, nicotine, sleep, anti-anxiety medications, and other legal substances.
How to support or guide people to recovery?
Addiction also may come from prescription or illegally obtained narcotic pain medications or opioids. This problem is at epidemic levels in the United States. In 2020, opioids played a role in two-thirds of all drug overdose deaths.
Need to make an appointment? Call 888-999-2041 now!
Causes of addiction
There is no single cause of substance addiction, as it is a complex and multifaceted issue with many contributing factors. Some possible causes of substance addiction include:
Genetic predisposition: Some people may have a genetic predisposition to addiction, which means they are more prone to developing an addiction to substances due to inherited characteristics.
Environmental factors: Exposure to trauma, abuse, or stress can increase the risk of developing an addiction.
Psychological factors: Mental health issues such as anxiety, depression, or bipolar disorder can increase the risk of substance addiction.
Social influences: Peer pressure, childhood traumas, the availability of drugs, and the cultural acceptance of substance use can all contribute to the development of addiction.
Neurobiological factors: Substance abuse can lead to changes in the brain's structure and function, which can make it more difficult to stop using the substance and increase the risk of relapse.
It is important to note that addiction is often the result of a combination of these factors, and each individual's experience with addiction is unique. The best way of handling addiction is to connect with healthcare professionals specializing in treating substance use disorders.
How to prevent addiction
There are several strategies that can help prevent addiction:
Education: Learning about the risks and consequences of substance abuse can help people make informed decisions about their use of substances.
Good mental health: Maintaining good mental health through activities such as exercise, socialization, and stress management can help reduce the risk of addiction.
Strong social support: Having a strong support system of friends and family can help prevent addiction by providing a sense of connection and purpose, and by helping to identify and address any problems that may arise.
Avoiding high-risk situations: Staying away from environments where drugs or alcohol are likely to be present can help reduce the risk of addiction.
Seeking help: If you or someone you know is struggling with substance abuse, it is important to seek help as soon as possible. There are many resources available, such as therapy, support groups, and rehabilitation programs, that can help address and overcome addiction.
It is also important to remember that prevention is not just about avoiding substance abuse, but also about promoting overall health and well-being. Taking care of yourself physically, mentally, and emotionally can go a long way in preventing addiction and other negative health outcomes.
How to prevent a drug relapse
Here are some strategies that may help prevent an opioid relapse while in a recovery program:
Attend support groups: Participating in a support group, such as Narcotics Anonymous (NA), can provide a sense of community, accountability, and encouragement during recovery.
Engage in therapy: Working with a therapist or counselor can help individuals in recovery address the underlying issues that may have contributed to their opioid addiction and develop coping strategies to prevent a relapse.
Establish a daily routine: Having a structured daily routine can provide a sense of purpose and stability, which can be helpful in preventing a relapse.
Identify and avoid triggers: Triggers are people, places, or situations that may increase the risk of a relapse. Identifying and avoiding triggers, or developing strategies to cope with them, can help prevent a relapse and drug cravings.
Practice self-care: Taking care of one's physical, mental, and emotional well-being can help prevent a relapse. This may include getting enough sleep, exercising, eating a healthy diet, and engaging in activities that bring enjoyment and relaxation.
Seek help if necessary: If you feel like you are in danger of relapsing, it is important to seek help immediately. This may include talking to a therapist, support group, or trusted friend, or contacting a crisis hotline for assistance.
It is also important to remember that recovery is a process and relapses can happen. It is important to be kind to yourself and not to see relapse as a failure, but rather as an opportunity to learn and grow.
Addiction Treatment Help
New Horizons Medical is here to help. Most of our providers have more than 10 years of experience and are experts in the addiction medicine field. When enrolled in our program, patients will work closely with medical providers and mental health counselors. New Horizons Medical clinics offer a safe, confidential, and supportive environment where patients can receive attentive and individualized care in accordance with their specific needs.
Click to make an appointment now!
Medication Assisted Programs
Drug addiction treatment

Buprenorphine/Suboxone treatment

opioid dependency
heroin dependency

methamphetamine dependency
cocaine dependency
polydrug use

Alcohol dependency program
Psychiatry and medication management
Why do people choose us?
Knowledge and Experience of our Providers;
Personable and Attentive Team;
Personalized Treatment Plans;
Compassionate and Welcoming Staff;
Read our Patients' Reviews to learn more!
Contact information
Please contact New Horizons Medical, a comprehensive Mental Health Treatment Center to make an appointment for the Outpatient Opioid Abuse program. Call 888-999-2041 for a free consultation and to schedule your appointment today.
Publishing Disclaimer
The information and visuals on this page can be used by non-commercial websites only with proper attribution to newhorizonsmedical.org. When using any information presented here, please include a backlink to the page and reference where applicable.
---
Addiction treatment centers
Our nearest location is conveniently located near Boston, right off the Coolidge Corner MBTA station on the green line.
Nestled in the heart of Coolidge Corner, our office is easily accessible by public transportation and major highways.
The office is a 10 min walk from the Framingham Commuter Rail station for ready access from Boston and Worcester. There is a big parking lot in front of the building if you travel by car.
The Haverhill office is conveniently located near Merrimack Valley Hospital. There is plenty of parking available at the medical center right in front of our office. After parking, enter the gray building and go to suite 505.
New Horizons Medical office is located close to Lynn's downtown and is just a 10-minute walk from the Lynn train station.
New Horizons Medical office is conveniently located in South Quincy. The office is easily accessible by highway and public transportation. We are located in a medical building in Suite 2G.